Michael Foo Dental Clinic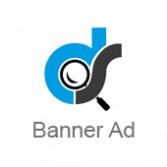 Michael Foo Dental Clinic
Michael Foo's Dental Clinic is located in Richmond Hill, Ontario. We are known for offering dental care services including dental implants, crowns, root canals and teeth cleaning under the guidance of expert dentists. Our team aims to gift you a lasting smile to boost your self-confidence. With 38 years of experience, we offer prompt services to provide relief as soon as possible. Visit our website to find out our hours of operation and book an appointment.
Michael Foo Dental Clinic
9019 Bayview Ave, Richmond Hill, ON

Dr Michael Foo received his DDS(Doctor of Dental Surgeon) degree from Univ. of Toronto in 1986.

Dr Foo has been a member of Canadian Dental Association, Ontario Dental Association, Toronto Academy of Dentistry.

Dr Foo and his team strive to provide the best and most updated services for his clinics.

© 2021, Dentist Search All Rights Reserved.