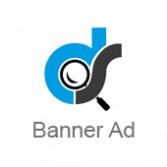 Upper Gage Dental Centre
11-1000 Upper Gage Ave, Hamilton, ON
MON - MON: 9:00:00 AM-5:30:00 PM
TUE - THU: 9:00:00 AM-8:00:00 PM
FRI - FRI: 9:00:00 AM-5:00:00 PM
SAT - SAT: 9:00:00 AM-3:00:00 PM

Book Appointment
Services
Cosmetic Dentistry
Dentures
Immediate Dentures
Implants
Teeth Whitening
Dental Implants
Dental Crowns
Crowns And Bridges
Bonding & Veneers
Dental Emergency
There is no review for this Doctor

please

Login

to write a review

Upper Gage Dental has been in operations for over 30 years. Our staff is friendly and knowledgeable, and our equipment and services are cutting-edge. Drs. J. Kivinen, P. Kinson, J. Kivinen, M. Rydant and their associates will be able to provide you with quality oral care, whether you're coming in for a routine check-up or you need more substantial work done. To adjust to your schedule, morning, evening or Saturday appointments are available. Call us now and make an appointment!

Located in Hamilton, Ontario, Upper Gage Dental is an award-winning, family-focused practice that offers a balanced approach to dental care. We provide general and cosmetic dentistry, including root canals, dental implants and more.

© 2022, Dentist Search All Rights Reserved.