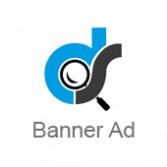 Uptown Guelph Dental
27 Woodlawn Rd W, Guelph, ON
MON - THU: 7:30:00 AM-6:00:00 PM
FRI - FRI: 8:00:00 AM-4:00:00 PM
SAT - SAT: 9:00:00 AM-4:00:00 PM

Book Appointment
Services
Cosmetic Dentistry
Dentures
Implants
Teeth Whitening
Wisdom Tooth Extraction
Dental Implants
Dental Crowns
Crowns And Bridges
Root Canal
Bonding & Veneers
Dental Emergency
Zoom Whitening
Invisalign
Sedation Dentistry
Dental Extractions
Dental Implants
Specializations
Cosmetic Dentistry
Bonding & Veneers
Invisalign
Restorations
There is no review for this Doctor

please

Login

to write a review

One of our dentists even has expertise in treating children! We do our very best to help you save time, and will work with you to arrange appointments for multiple family members on the same day. We encourage you to call us if you're experiencing a dental emergency.

New patients are always welcome! Contact us today to schedule, and be sure to ask about our complimentary consultation for wisdom teeth (x-ray fees may apply).

Are you looking for a family-friendly dental practice? Our team of dentists have over 60 years of combined experienced in everything from routine dental care and general dentistry, to expertise in pediatric dentistry and periodontal therapy. There is no need to drive all across town to different specialty clinics; we can see your entire family. With multiple practitioners on staff, there's always a warm, friendly face available to see you. Most of our staff have been with us for more than 5, 10, and even 15 years! When you're here, you're a part of our office family.

© 2022, Dentist Search All Rights Reserved.