Queen Spadina Medical Centre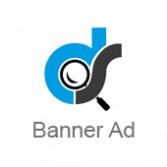 Queen Spadina Medical Centre
Queen Spadina Medical Centre is located in Toronto. We offer cardiac care and we have an allergist and a chiropractor on hand to answer your health needs. We're also equipped to conduct diabetes management. Entrust your general health to our team of experienced professionals today.
Queen Spadina Medical Centre
455 Queen St W, Toronto, ON M5V 2A9
MON-TUE : 09:00 AM-08:00 PM
FRI : 09:00 AM-06:00 PM
SAT : 09:00 AM-02:00 PM
SUN : 10:00 AM-03:00 PM
Book Appointment

© 2020, Dentist Search All Rights Reserved.