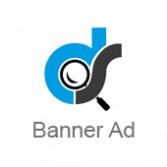 Grandview Dental Clinic
Grandview Dental Clinic comprises of two family dental clinics located in Oshawa and Scarborough. Our team is led by Dr. Swati Ajwani (Dentist) with a team of expert dentist in Oshawa and Scarborough. Grandview Dental Clinic is one of the best dental clinics in Oshawa & Scarborough.
Grandview Dental Clinic
107-285 Lawson Rd, Scarborough, ON M1C 2J6

Dr Swati Ajwani is an international dentist with clinical experience of more than twelve years. Dr. Ajwani is an honors graduate from the University of Toronto. Swati, successfully started Grandview Dental Clinic at Oshawa and has made it into a smoothly running successful practice. In addition to being a qualified dentist from Canada, Dr. Swati Ajwani has a Bachelor of Dental Surgery from India. She is certified for Nitrous Oxide and Oral Conscious Sedation. She was awarded the William R. Jackson Award for excellence in Clinical Prosthodontics from The University of Toronto. She has been working as a general dentist in GTA since June 2010 providing comprehensive dental care to patients of all ages including kids.

© 2020, Dentist Search All Rights Reserved.