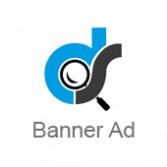 Dentisterie @ Casselman
The family dentistry professionals that make up the staff at Dentisterie @ Casselman are more than a team. They're a family, working together to provide a welcoming and comfortable atmosphere for every patient they serve. Fully bilingual and always approachable, the Dentisterie @ Casselman dental clinic is ready to help you with all your dental care needs. Dentisterie @ Casselman strives to provide exceptional service in a convenient location that serves the community, letting you enjoy the latest treatments and services without requiring a trip to the city.
Dentisterie @ Casselman
98 Lafleche Blvd., Casselman, ON
MON : 08:00 AM-02:00 PM
TUE : 08:00 AM-05:00 PM
WED : 12:00 PM-07:00 PM
THU : 12:00 PM-07:00 PM
FRI : 07:00 AM-02:00 PM
Book Appointment

Dr. Hanan Taraf | D.M.D. Dr. Hanan Taraf is an experienced dentist dedicated to providing the highest quality of service to her patients, all with warmth and a friendly smile. Dr. Taraf's first practice was in Morocco, where she was born and raised. In 2005, she came to Canada, studying at the Université de Montréal where she earned her Canadian DMD Degree, graduating in June of 2010. She's never stopped learning, however; Dr. Taraf's dedication to continuing education led her to take further studies so she could offer oral sedation to ensure even the most anxious patients are able to enjoy stress-free treatment. Dr. Taraf is also a graduate from TIAD implant residency directed by Dr Mark Lin. A busy mother of two beautiful girls, Dr. Taraf is closely involved with the community in her spare time.

© 2020, Dentist Search All Rights Reserved.