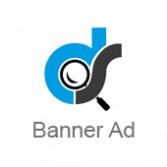 Bristol Dental Clinic
Family, Cosmetic & Speciality Dentistry Clinic: Welcome to Bristol Dental Clinic. Located in Central Mississauga, we provide family, cosmetic and specialty dentistry. We also provide emergency dental services. We are a fully-digital dental clinic equipped with the latest technology providing very high standards of dental care, safety and comfort. Our technology compliments the personal attention provided by the dentists, clinicians and non-clinicians. Dentistry at Bristol Dental Clinic is a blend of healing arts and sciences. It is an art enhancing your personality and smile. It is a science providing dental care through diagnosis and treatment of adverse oral conditions with prevention as the ultimate goal. We look deeper. We practice informed dentistry. No patient ever leaves the dental office without being informed of their oral health condition. New patients (and emergencies) are always welcome to our dental practice. We pride ourselves on trying to make dentistry a pleasant experience and strive to care for all your dental needs as thoroughly and efficiently as possible. We look forward for an opportunity to provide you with excellent dental care. Emergencies are treated on the same day.
Bristol Dental Clinic
1-512 Bristol Road West
MON : 10:00 AM-07:00 PM
TUE : 08:00 AM-07:00 PM
WED : 10:00 AM-07:00 PM
THU : 12:00 PM-07:00 PM
FRI : 10:00 AM-04:00 PM
SAT : 09:00 AM-04:00 PM
Book Appointment

There is no review for this Doctor

please

Login

to write a review

Dr. Annie Thomas, an honors graduate from the Faculty of Dentistry, University of Toronto, is the principal dentist. She also has a bachelor degree in dental surgery (B.D.S) from Mangalore University. She is a member of the Royal College of Dental Surgeons of Ontario (RCDSO), Canadian Dental Association (CDA), Ontario Dental Association (ODA), Academy of General Dentistry (AGD), Halton-Peel Dental Association (HPDA), Toronto Institute for Dental Excellence (TIDE) and various other dental study clubs Dr. Thomas has been practicing from 1996. Before starting her own practice, she worked as an associate dentist at a multi-disciplinarian, state of the art dental clinic with a very large patient base of all ages. Many of her patients were well known personalities from the media and entertainment world. After having a satisfying career as an associate, she stared her own family and cosmetic dental practice which over time grew to provide specialty services. She maintains very high standards of dental care at work and even higher standards of ethics at her work place. She and her team are committed to their work and the dental well being of very patient. Dr. Thomas loves spending time with her 3 children, traveling, playing guitar and the piano.

© 2021, Dentist Search All Rights Reserved.