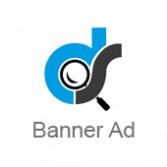 Tomken Dental
All Smiles are Welcome Here. Comfortable, Caring & Convenient Family Dental Clinic in Mississauga
Tomken Dental
925 Rathburn Road East, Suite 3, Mississauga, Ontario
MON : 10:00 AM-06:00 PM
TUE : 11:00 AM-06:00 PM
WED : 10:00 AM-06:00 PM
THU : 11:00 AM-06:00 PM
FRI-SAT : 10:00 AM-03:00 PM
Book Appointment

There is no review for this Doctor

please

Login

to write a review

Your health and comfort are our top priority. With high-quality dental techniques, technology and a growing team of specialists, we will set you on the path for a lifetime of exceptional dental and oral health.

You'll be pleased to find that our office is staffed by professionals who are highly trained and happy to see you. Our clinic stands out because we understand the importance of maintaining and growing our personal knowledge-base and we pride ourselves on having a friendly, helpful and dedicated team.

© 2019, Dentist Search All Rights Reserved.