Markham Stouffville Smile Centre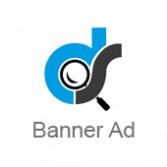 Markham Stouffville Smile Centre
Markham Stouffville Smile Centre
Markham Stouffville Smile Centre
377 Church St, Suite 104
MON : 10:00 AM-07:00 PM
TUE : 09:00 AM-05:00 PM
WED : 09:00 AM-07:00 PM
THU : 09:00 AM-05:00 PM
FRI : 09:00 AM-03:00 PM
Book Appointment

There is no review for this Doctor

please

Login

to write a review

At Markham Stouffville Smile Centre we provide you best service in general dentistry and cosmetic dentistry in a highly-equipped dental clinic in Markham. Our diagnostic services allow us to detect all your dental problems even on the beginning stage and prescript the proper dental care for you to prevent further development of the problems.
Markham Stouffville Smile Centre dentists perform such procedures as installing dental implants, dental crowns, dental bridge, making dental fillings and many others. Our technology of doing all on four implants allows you to save money and get the result much quicker than in usual clinics. Don't postpone your visit, call us today and discover true dental care for all family!

© 2020, Dentist Search All Rights Reserved.