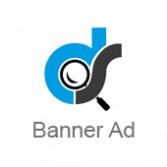 Morrisburg Dental
First and foremost, our team provides services to address both the appearance of your teeth as well as the health of your gums and teeth. We recognize that price affects our patients' decisions on procedures. Therefore, Dr. Auprix assists you with patient education to help you make an informed choice about your options. Once you've exhausted your option for correction, Dr. Auprix will discuss the option of implants or dentures. Going to the dentist is a sensitive subject for some people. We don't want it to be like that. Instead, we want our patients to realize that going to the dentist is a positive thing. This is why we provide compassionate care, support, and other measures to ease dental anxiety. During any procedure you receive at our office, you can guarantee our dentist will exceed your expectations.
Morrisburg Dental
41 5th St E,
MON : 08:00 AM-04:00 PM
TUE : 08:00 AM-04:00 PM
WED : 08:00 AM-08:00 PM
TUE-SUN : 08:00 AM-04:00 PM
THU-SUN : 08:00 AM-04:00 PM
FRI-SUN : 08:00 AM-04:00 PM
Book Appointment

Dr. Dan Auprix graduated with an Honours in Biopharmaceutical Sciences from the University of Ottawa. During this time, he also completed studies in Biological Sciences at INSA in Lyon, France. He then went on to earn his Doctor of Dental Surgery from the University of Toronto.

© 2021, Dentist Search All Rights Reserved.