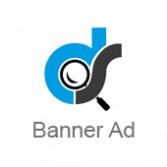 OraCare Dental
3 locations to serve you-Fort Erie, Niagara Falls and St. Catharines. Emergency Services. Oral Sedation ( laughing gas). Braces, Night Guards, Dentures, Partials, Laser and Tray Teeth Whitening.
OraCare Dental
749 Garrison Road
MON-THU : 09:00 AM-06:00 PM
FRI : 09:00 AM-02:00 PM
SAT : 10:00 AM-02:00 PM
Book Appointment

Been in practice for over 15 years.

© 2021, Dentist Search All Rights Reserved.