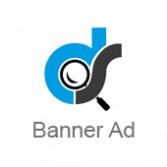 Aurora Family Dentistry
Aurora Family Dentistry is a full-service dental office that provides outstanding treatment and services. Restorative dentistry, Teeth cleaning, Teeth whitening, Invisalign and Traditional braces, Dental fillings, Dental Implants, Wisdom tooth extraction, Root canal treatment, Gum surgery etc. are all done in a days work by our experienced Aurora dentists.
Aurora Family Dentistry
15955 Bayview Ave, Unit #2
MON : 12:00 PM-08:00 PM
TUE : 09:00 AM-05:00 AM
WED : 09:00 AM-05:00 PM
THU : 12:00 PM-08:00 PM
FRI : 09:00 AM-05:00 PM
SAT : 09:00 AM-03:00 PM
Book Appointment

Dr. Naqvi & Dr. Hothi are accomplished dentists. Between them they have over 45 years of experience as practicing dentists.

© 2021, Dentist Search All Rights Reserved.