Champlain Dental Clinic - Petitcodiac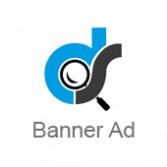 Champlain Dental Clinic - Petitcodiac
Our location in Petitcodiac lets you get a full range of dental health care services, without needing to travel.
Champlain Dental Clinic - Petitcodiac
35 Main Street

There is no review for this Doctor

please

Login

to write a review

Dr. Kevin LeBlanc graduated from École Louis-J.-Robichaud, Shediac, NB in 2000. He attended Université de Moncton and received his Bachelor of Health Sciences Pre-Med (2002), and a degree in Biochemistry (2003). He graduated from Université Laval in 2007 with his degree in Dentistry. Dr. LeBlanc began working at Champlain Dental in May of 2007, and became a partner in 2008. He is a member of the Canadian Dental Association and the New Brunswick and Moncton Dental Societies.

Dr. Joseph founded Champlain Dental Clinic in Dieppe, New Brunswick in 1986. Since that time, we've moved to a new office and opened locations in Richibucto, Shediac, and Petitcodiac.

© 2020, Dentist Search All Rights Reserved.