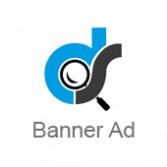 Victoria Park Dental
At Victoria Park Dental, we listen to our patients. We value your concerns, questions and needs pertaining to your oral health. Our team of skilled dental professionals will guide you through all the necessary information for any treatments that may address your dental needs, and you get to decide on the treatment that you feel will work best for you.
Victoria Park Dental
266 Cameron St

Gord was born in Montreal and raised in Ottawa but has been in Moncton since 1994. He has a wonderful family which includes his wife Sylvie and 2 children, Sam and Emma. Gords' hobbies are hockey and golf.

© 2021, Dentist Search All Rights Reserved.