Clinique Dentaire Champlain Dental Clinic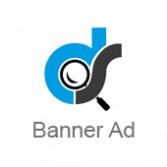 Clinique Dentaire Champlain Dental Clinic
We have our roots in Dieppe, where we opened our first clinic in 1986. In 2016 we moved into our new location! A large, welcoming, and modern clinic, our Dieppe offices serves patients in the greater Moncton area and offers evening hours for your convenience. Take a minute to take a virtual tour!
Clinique Dentaire Champlain Dental Clinic
3A-250 Champlain Street

Dr. Kevin LeBlanc graduated from École Louis-J.-Robichaud, Shediac, NB in 2000. He attended Université de Moncton and received his Bachelor of Health Sciences Pre-Med (2002), and a degree in Biochemistry (2003). He graduated from Université Laval in 2007 with his degree in Dentistry. Dr. LeBlanc began working at Champlain Dental in May of 2007, and became a partner in 2008. He is a member of the Canadian Dental Association and the New Brunswick and Moncton Dental Societies.

© 2021, Dentist Search All Rights Reserved.