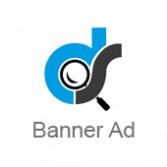 Nosehill Dental Centre
Nosehill Dental Centre is your NW Calgary Dentist! We are located at corner of Nosehill Drive & Ranchlands Blvd. NW (just across from the Crowfoot Shopping Centre).
Nosehill Dental Centre
101-1829 Ranchlands Blvd NW, Calgary, AB T3G 2A7
MON : 07:00 AM-05:30 PM
TUE : 08:00 AM-07:00 PM
WED : 07:30 AM-04:30 PM
THU : 07:00 AM-07:30 PM
FRI : 08:00 AM-04:00 PM
SAT : 09:00 AM-04:00 PM
Book Appointment

At Nosehill Dental, we can provide almost any general dental service you require. We can provide you and your family with all the services they need to maintain excellent oral health. All services are provided by our General Dental Team.

© 2020, Dentist Search All Rights Reserved.